Today's beauty-loving consumers are enamored with digital influencers, the self-made beauty experts who crimp, make up and beautify for their followers — while silently building rock-solid, tight-knit communities in the background.
And beauty brands are capitalizing on this influence on a massive scale. Digital influencers account for up to 90% of Instagram engagement for cosmetics brands.
Here are some beauty brands who have used influencer marketing to acquire massive wins:
Glossier
Glossier is a relatively new Manhattan-based company created in Fall 2014. Founder, 29-year-old Emily Weiss, rose to stardom quickly, earning multiple millions in the year following her opening. Weiss currently has 55 employees in her Soho location, and she continues to dominate the space.
To what does Weiss attribute her rapid growth? Word-of-mouth marketing. Glossier has an uber-engaged fan base, and fans have become rabid ambassadors for the flourishing brand. Weiss likes working with influencers, but instead of partnering with high-profile celebrities, she prefers to partner with the "regular" women who adore her products.
According to Quartz, Weiss said, "What's very motivating to us is this idea of every single woman being an influencer." Weiss also started a referral program allowing digital influencers to offer special discounts and incentives to their loyal communities.
NYX
Birthed in 1999, color-focused beauty brand, NYX Cosmetics, has become one of the fastest-growing color cosmetics brands in the US and was eventually acquired by Loreal. The brand attributes its popularity to its social community and the consumers who share content and help spread the word. Using influencer marketing, NYX relies heavily on user-generated content to help build its audience.
NYX opened up retail stores in 2015 and 2016 and partnered with several social media digital influencers, including the popular YouTube influencer, Charisma Star, to develop the plans for its retail stores.
According to Nathalie Kristo, NYX Cosmetics SVP of Global Marketing and Business Development, as reported by Beauty Packaging, "Our stores will celebrate the new generation of beauty influencers, and their dedicated followers, by highlighting the creativity and artistry of these real-world makeup lovers. With our complete line of professional makeup and new digital services, our customers will be empowered to create and share their own makeup looks."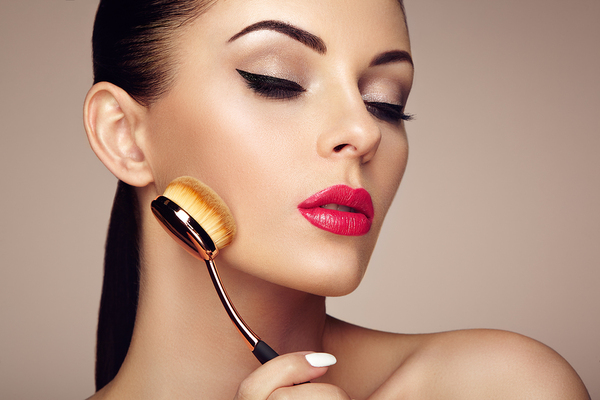 BECCA
BECCA is an Australian-born cosmetic brand started in 2001. By 2012, the brand was sold in more than 36 countries with its flagship store in London. Estee Lauder acquired BECCA in October 2016, but the brand continues to rely on influencer marketing and partnering with digital influencers to generate buzz and awareness.
BECCA attributes its early success to one particular digital influencer, YouTube star, Jaclyn Hill. Hill was an avid BECCA user so the brand partnered with her to increase awareness. Hill collaborated with BECCA to create Champagne Pop, a limited-edition highlighter that quickly gained popularity. The product broke records and became Sephora's top purchase on its first day of release.
TooFaced
The cosmetics brand, TooFaced, has been known to work with beauty digital influencers throughout its history to increase its following. TooFaced partners with beauty bloggers and re-posts the content generated by these digital influencers. In this Instagram post, the brand re-published content created by one of its beauty bloggers (_girly_stuff_) and generated high engagement as a result.
TooFaced teamed up with YouTube star, NikkieTutorials, to create a new makeup collection, "The Power of Makeup." The brand reportedly earned $9 million from this collaboration. TooFaced continues to leverage the hottest digital influencers to create more beauty ambassadors and cosmetics-obsessed followers for its brand.
Your Beauty Brand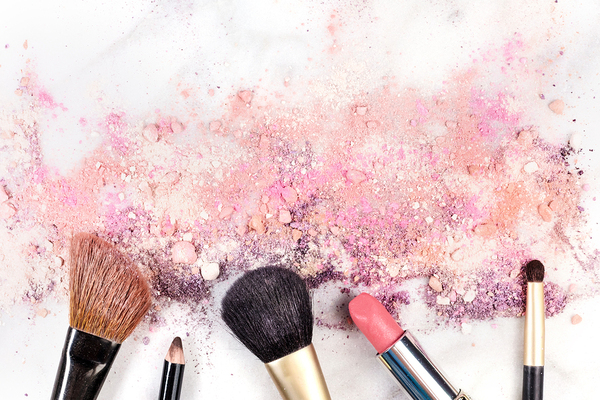 Influencer marketing drives more incremental sales than any other form of digital advertising. This is one reason why beauty brands partner with digital influencers to increase awareness and sales. If you would like to learn how you can partner with digital influencers, download our case study here. In this case study, we reveal how a Fortune 500 brand achieved an 11x ROI and how they leveraged influencer marketing to increase revenue and get outstanding results.