If you're on the fence about influencer marketing, take a look at the numbers. Recent statistics prove that influencer marketing can improve your advertising campaign and reduce your overall spend. More importantly, you gain powerful allies in your efforts to win customers' hearts (and wallets).
Get 11X the ROI
Return-on-investment, or ROI, serves as one of the most powerful metrics you can track in marketing.  It tells you in raw numbers how much in sales you generate compared to your marketing spend.
TapInfluence partnered with Nielsen Catalina Solutions on a 2016 study that revealed that influencer marketing generates 11 times the ROI of traditional digital marketing. No business can afford to turn down an 11-times greater ROI on marketing spend.
While influencers have other ways of collaborating with brands, another TapInfluence study determined that nearly 75 percent of active influencers feel that influencer marketing works best. Influencers feel comfortable collaborating with brands on user-generated content, which can result in a more profitable and more enjoyable working relationship.
If you're not getting the desired ROI on your marketing campaign, consider influencer marketing. Not only will you increase your returns, but you'll also enjoy a better relationship with internet personalities who can become brand ambassadors.
Keep Up With the Competition
Forrester, a respected research group and thought leadership organization, conducted a survey in 2015 on influencer marketing. According to Business2Community, Forrester's research discovered that nearly 75 percent of marketers have allocated part of their marketing budget to influencer marketing. Regardless of your industry, you can assume that least some of your competitors fall into that group.
While you don't have to go toe-to-toe with your competitors on each of their marketing strategies, influencer marketing is too enticing to resist. It's an easy way to reduce your marketing spend, increase ROI, and avoid falling prey to competitor poaching.
After all, would you rather see industry influencers promoting your company — or the competition's?
Business2Community also reports that the majority of consumers don't trust advertising. Brand messaging remains integral to marketing success, but you can't rely on it alone. Consumers turn to influencers for trusted advice, so you don't want to miss bending their ears about your products or services.
Reach the Customers Who Use Ad Blockers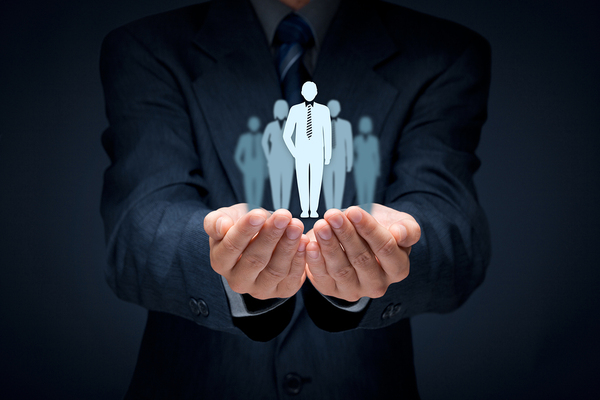 Did you know that ad-blocker usage increased by 30 percent in 2016? Today, consumers download and install ad blockers for many reasons, including:
Security: They don't want to load content that might compromise their online safety.
Speed: Page load speeds increase dramatically when the browser doesn't have to load ads on top of content.
Interruption: Consumers desire an interruption-free content consumption experience.
Privacy: Many consumers fear the information that advertisers collect based on browsing history.
Abundance: Some sites simply have too many ads, so consumers use ad blockers to avoid the annoyance.
There's nothing you can do to convince your target audience to disable their ad blockers and view your online ads. However, you can reach those customers in other ways.
Influencer marketing allows you to spread the message about your business without ads. Influencers promote your products or services on their social media channels, blogs, and other online properties.
No ads means no blocking. It's that simple.
Use Effective Marketing Techniques
Sometimes you just need to get the information directly from the horse's mouth. Reporting on Linqia's The State of Influencer Marketing Survey, AdWeek reveals that 94 percent of survey respondents felt that their influencer marketing campaigns yielded positive results. In other words, other entrepreneurs who have tried influencer marketing enjoy the benefits they've derived from their campaigns.
Even more importantly, survey respondents reported varying types of success with their influencer marketing efforts. Some cited increased website traffic as the main draw, while others appreciated the increased brand awareness or the improved customer engagement.
No matter how you look at influencer marketing, the numbers don't lie. Your fellow business owners have found success with the strategy, so why not try it for yourself?
While we're passionate about influencer marketing, we know that brands sometimes struggle to find the right influencers for their products and services. That's where TapInfluence comes in. We connect brands and influencers based on just the right chemistry, and we help launch influencer marketing campaigns that generate improved ROI and improve the benefits for all parties involved.
If you're ready to translate the statistics above into your own success, request a demo. We're confident you'll see why thousands of brands and influencers have joined the TapInfluence family.