Marilyn Monroe, Audrey Hepburn, Sophia Loren…when you hear these names, you immediately think of the words "beauty," "fashion" and "fame." These women were the fashion and beauty icons of their time, and they became the inspiration for women around the world who wanted to emulate them.
Though celebrity endorsements weren't popular in Marilyn Monroe's days, social influence was. Marilyn Monroe may have been one of the first beauty influencers at a time when the words influencer marketing were not even spoken. Yet, this dynamic of "social influence" was still alive and well as women flocked to the stores in droves to purchase Chanel No. 5 perfume just because Marilyn wore it.
Fast forward to the 21st century and not only has influencer marketing dominated the beauty industry with 84% of marketers taking advantage of this strategy, but there are little Marilyn Monroes popping up everywhere — and these beauty-obsessed influencers are available to help your beauty brand flex your digital influence muscles and build a loyal community of followers.
Why Digital Influence Matters to Beauty Brands
Influencer marketing has gone digital. If Marilyn Monroe were around, she would be all over Instagram posting multiple selfies and touting her latest face mask, peel, and lipstick of choice to her loyal community of followers.
The online environment birthed a movement where it is easier for people to express themselves and become noticed and heard, and essentially become "mini celebrities." As a result, digital influencers have emerged, out of the shadows, creating their own communities of like-minded followers who trust their influencers so much that they act swiftly on their recommendations. And smart beauty brands are working with these digital influencers to capitalize on their fame and connect with new potential followers.
One such medium beauty brands are using to gain digital influence and assemble these devoted communities of online followers is YouTube. If you gathered all of YouTube's users, it would equate to one-third the size of the internet. But, that's not the only reason why it is so popular with beauty brands. YouTube houses millions of beauty digital influencers who have built tight-knit communities by being transparent and likeable and offering real value on their videos. And since YouTube is a highly visual platform, it gives these digital influencers an easy way to demonstrate the way beauty products work and how they can benefit their community. Working with influencers like this can equate to increased engagement and awareness for your beauty brand.
Cosmopolitan and Seventeen launched a Creator Network of 14 digital influencers who were invited to create a "get the look" video tutorial using beauty and skincare products the magazines recommended. The videos received 10 million views in 10 days and the engagement rate topped at 9.21%.
Visual platforms like YouTube are highly effective if you want to build an online community of interested followers. By partnering with digital influencers who are already crushing it with their branding and engagement, you can shortcut the time it takes to get exposure and start attracting consumers who can become as excited about your beauty brands as they are about the people who recommend you.
How to Start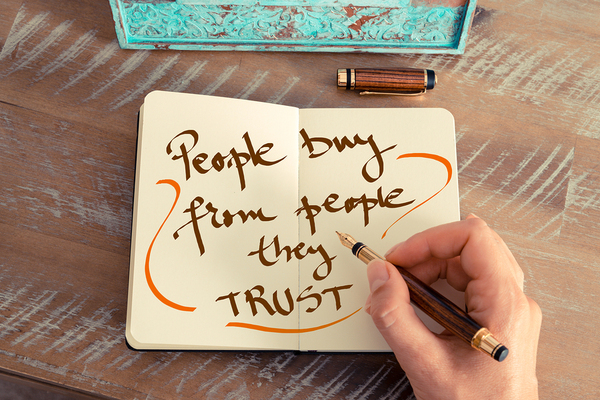 Ninety-two percent of people trust recommendations from individuals more than brands. So it may not come as a surprise that trust is at the center of why influencer marketing works so well. Influencer recommendations are powerful for brands because they are built on trust, a currency that can take a long time for brands to build themselves.
With influencer marketing, you can essentially borrow trust from the people who have worked so hard to establish it.
Gretta Rose van Riel built several multimillion dollar companies using influencer marketing to not only introduce her brands but also to generate sales. She was no one special, but by using influencer marketing she went from having only around $20 to her bank account to building several multimillion dollar businesses. This is the power of influencer marketing.
Want to get in on this action? Beauty brands can piggyback off of the work digital influencers have already done. Influencer marketing allows you to use the leverage influencers already have to connect with fresh, new like-minded people who may not have heard about you otherwise.
How can you use influencer marketing to build an online following for your beauty brand?
When working with digital influencers, publish content that will resonate with your target audience and further provide the value that breeds trust. Here are some effective content types that usually resonate with people and allow brands to connect with more followers.
Testimonials – Consumers are less likely to connect to a testimonial when it comes from you than when it hails from a less-biased third party. Testimonials are important to brands, however. So, to solve this problem, work with multiple digital influencers who will post content around your products. Then, share this user-generated content with your followers to generate more interest. This allows you to publish positive mentions of your brand without posting it as coming directly from your company.
Video content – As discussed before, video content is highly effective due to its visual nature and it enables digital influencers to publish valuable, actionable content. To boost your campaigns, have influencers create step-by-step explainer videos and tutorials to demonstrate how to use your products. Video reviews are also effective as long as they are authentic.
Visual content – Images are an effective medium for beauty brands as long as they are creative enough to catch attention. The content must be stimulating enough to compel followers to take notice. For example, if you were working with an influencer to launch your new red lipstick, instead of having the influencer just snap a photo of themselves holding up the red lipstick while wearing it, think about creative angles instead. Where would your customer wear that red lipstick? On a date? On a night out on the town with girlfriends? Allow your digital influencers to visually paint a picture of the situation where they would sport their ruby red lips, and followers will feel more connected to the image.
TIP: Influencers often know exactly what content works best with their audience. Allow them to have some creative freedom with the content so it comes across as more authentic.
Before-and-after images are also valuable tools that help you connect with audiences. Work with influencers to create realistic before-and-after image; this is one of the best ways to show, through static imagery, the true benefits your products offer and what consumers can expect when using them.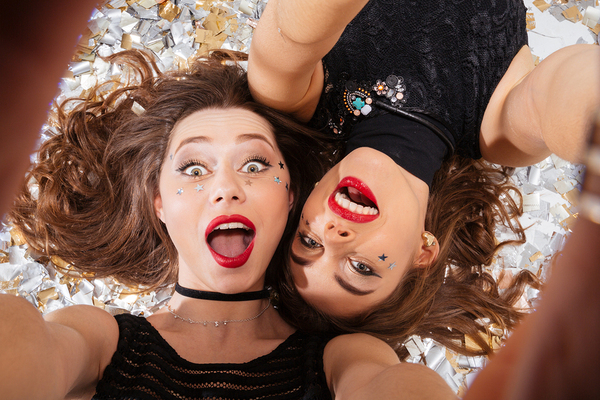 It's Easier Than You Think
It can be difficult and expensive to engage with a celebrity. Imagine how difficult it was to partner with Marilyn Monroe?
But, today you don't even need to work with a popular celebrity to raise awareness for your brand. In fact, celebrities get less engagement on their posts than their less-popular counterparts. According to one study, influencers with more than 10 million followers receive 13 times less comments than users with fewer than 1,000 followers. This is why beauty brands are turning to micro-influencers.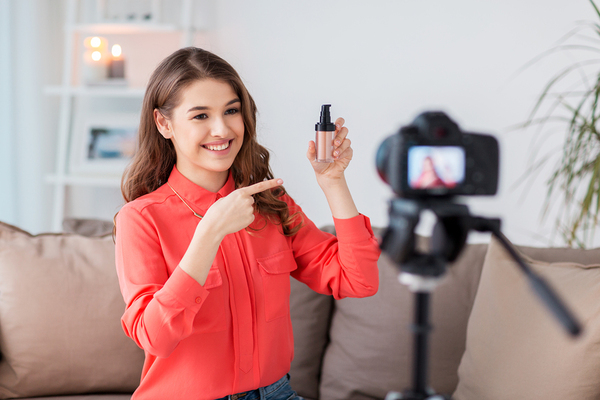 Even though micro-influencer follower counts are typically under 100,000, beauty brands love them because they are authentic and their followers trust them. In addition, you can partner with a micro-influencer for much less than it would cost to partner with a celebrity.
The strategy here is to work with a high number of micro-influencers instead of 1-2 high-powered celebrities. In doing so, you will build a highly targeted, energetic community.
It's Time To Become Digitally Influential
Digital influence is a beautiful thing for your brand, and building an online community is now easier with influencer marketing.
The next step is to find these beauty digital influencers who want to partner with you to help your cause. There are multiple criteria to address when searching for the right influencer for your unique brand. Some of these criteria are brand affinity, engagement levels, relevance, audience demographics, content quality, positive ROI forecasting, and more. It may take some time and effort to find the right influencers, but when you do, and your criteria are in line with your influencer marketing goals, that is where the magic happens.
Here at TapInfluence, we have automated the influencer-search process and made it simpler for brands to attract, find, communicate and manage their digital influencers. With an over 80% acceptance rate and more than 35 criteria from which to search, we remove the tedious guesswork from finding the exact influencers who will help increase your ROI and boost your brand to the marketplace. We also provide real-time Cost Per Engagement (CPE) data that highlights the value each influencer can provide your campaign and which partnerships could result in the greatest ROI—even before you start working with them.
Request a free demonstration of our platform here and let us show you how TapInfluence partners with brands like yours to help them build targeted, excited, and engaged communities of loyal customers and brand ambassadors.