It's true that you can enjoy short-term success with influencer marketing. For instance, if your fashion brand is launching a new fall line, you could gear up with a one-off influencer campaign that encourages influencers to wear your new clothing and to post photos on social media.
However, in our experience, long-term influencer marketing campaigns work even better for fashion brands. If you look at the big picture, you'll save money, build strong relationships with your influencers, and reap far greater rewards.
Create Your Squad
Beauty brand L'Oreal Paris has made headlines recently because of its British "beauty squad," which is a group of European fashion influencers who are working with the brand on a long-term basis to promote its products and revive its culture.
According to L'Oreal Paris, the key word in the influencer-brand paradigm is "relationship." If you work with an influencer for a one-off event, there's no relationship; you simply pay for a service and part ways upon its completion. A long-term strategy lets you build relationships with your influencers; you learn from them, and they learn from you.
L'Oreal Paris's Beauty Squad has a combined following of 5.5 million, but you don't have to shoot that high. You could work with two or three influencers who have a few hundred thousand followers each. You'll expand your reach without breaking your budget.
Avoid Mixed Messages
If you work with different influencers on every campaign, you have to continually explain the brand guidelines, messaging, goals, and other details to each one. Working with a band of long-term influencers eliminates that time-wasting exercise and lets you focus on what really matters: reaching customers.
It's just like hiring employees at a business. If you have high turnover, you have to continually train and onboard new employees who have no idea how your business works or what you expect. A company with low turnover, on the other hand, can shift its focus from training to development. It makes a big difference.
Marry the Influencer, Marry the Audience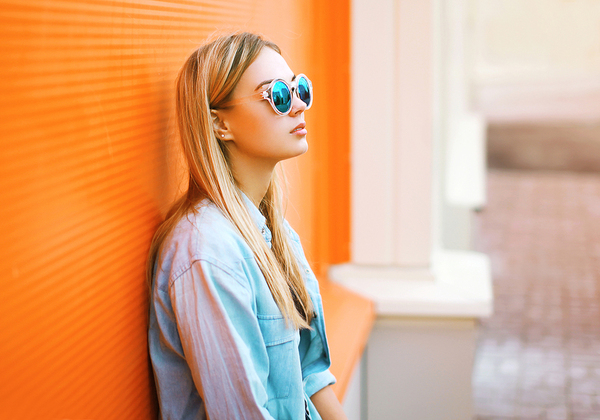 There's an old saying that if you marry another person, you also marry his or her family, friends, and other acquaintances. It's true for influencer marketing, as well.
When you put yourself in league with a fashion influencer, you get a direct line to his or her following. Should you drop that campaign and work with another influencer, you have to reintroduce yourself to that person's audience.
Think of it as the difference between monogamy and serial dating. The latter has undeniable benefits, including diversity and lack of commitment, but the former creates a stronger foundation for the relationship and allows you to build trust — not just with the influencer, but with the influencer's audience.
Capitalize on Influencers' Style
Fashion isn't a static industry. Take a single tunic shirt, for instance. One person might wear it over leggings with cowgirl boots and a chunky necklace. Another could pair it with boyfriend jeans, strappy sandals, and a floppy hat.
Everyone has his or her own style, which is why it makes sense that L'Oreal Paris wants to not only work long-term with influencers, but also to work with multiple influencers. Each individual expresses her style in a unique way.
When it comes to fashion, you want to appeal to as many style types as possible. Influencer marketing enables you to do that — as long as you work with multiple influencers over a long campaign.
Save Money
Here's the thing: Each time you work with a new influencer, you have to negotiate compensation. Sometimes, you might get a great deal and pay less than you did with your last campaign, but that isn't always the case.
Not only can you pick a stable of fashion influencers who meet your budget, but you won't get any nasty fiscal surprises while you're under contract. You can work your influencer marketing into your overall marketing budget and not worry about drastic fluctuations.
As one of the most competitive industries in the world, fashion presents a few challenges. One of them is maximizing your advertising and marketing spend for ROI. You can give yourself an advantage in this area by accurately forecasting expenses.
Consider following in L'Oreal Paris's footsteps with your own influencer marketing campaign. If you're not sure where to start, TapInfluence offers a convenient, time- and money-saving opportunity to connect with some of the most respected influencers in the fashion industry. Don't take us at our word, though. Download our case study and see for yourself.