More than 80% of Americans seek out referrals or recommendations when making a purchase of any kind. This means that the majority of your customers are not listening to your advice on how great your products are. This also means that if you aren't working with social media influencers, the people who your customers look to for recommendations, you could be leaving a lot of money on the table.
Finding these social media influencers is not hard; they are everywhere and they are taking over social sites such as YouTube and Instagram. What is difficult is choosing the right ones — the influencers who will align with your brand and add value, not detract from it and tarnish your reputation.
It's not uncommon for brands to scour social sites and randomly choose influencers who have a large following and who give them a nice warm and fuzzy feeling inside. But, these are not sound criteria on which to base decisions.
If you want to hit the bulls-eye with your social media influencer search, here are some valuable criteria you can use to choose the right influencer who will align with your brand and boost your reputation.
Brand Relevance
More than popularity, ensure your social influencer is closely aligned with your brand messaging and purpose.
Ask yourself; does the influencer already use my products? If not, would he/she be the type of person that would use them?
Obviously, if the influencer is a vegan and you are promoting a Brazilian BBQ restaurant, you shouldn't reach out to this person. But, pay attention to more subtle differences. Just because you sell healthy drinks, doesn't mean that your organic-loving social influencer will be interested in partnering with you. Dig deep in your research to find out if there is alignment.
Here are three important details to research:
What products do they use? – Are they closely aligned with yours?
What niches do they cater to? – Are they similar to yours?
Who comprises their target audience? – Is it similar to yours?
If you can find similarities in all three of the above factors, you will find a good match.
Tip: Take note of the influencers' saturation. Are they promoting products regularly? If so, their authenticity could be at stake. Look for influencers who are not plugging consistently.
Budget/Demographics
You don't have to spend a lot to initiate a social influencer campaign but you do want to ensure you spend your dollars wisely.
When choosing influencers within your budget, don't be swayed by high follower counts and celebrity status. More than celebrities, you need social media influencers who are an exact fit for your brand. If you have a $25,000 budget for your influencer marketing campaign, 25 less-popular micro-influencers at $1,000 each who are closely aligned with your brand may be more beneficial to you than one high-priced celebrity.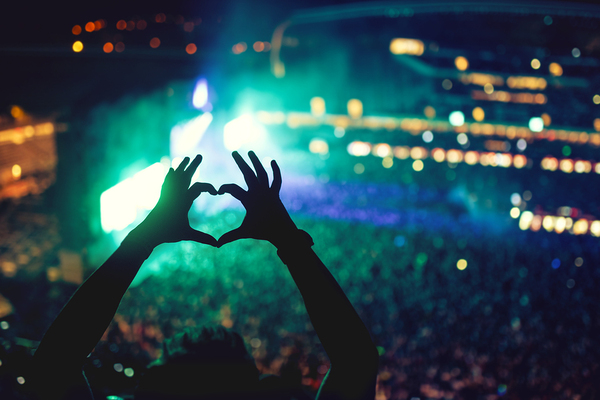 One way to ensure you are spending wisely is to match up your audience's demographic with that of your potential influencer. You can do this by peering into the demographics of the people your potential influencers reach.
For example, let's say you are promoting a hot new cosmetic product and you want to reach millennial females who spend money on luxury cosmetic brands. Some criteria you could use to match up your target audience to that of a potential influencer may be:
Females aged 21-34
Earn $100,000+ a year
They follow other luxury cosmetic brands and use them
They live in cities where access to high-end department stores that carry luxury cosmetics brands are readily available
Dig into the demographics of the potential social media influencer's audience and look for as close to a perfect fit as you can get.
Future Success Predictions
Once you gather a set of social influencers who align with your brand messaging and audience demographics, the next step is to analyze their potential to bring you an ROI.
This is arguably one of the most important steps as it will reveal to you how a potential social media influencer will perform before you even engage with him/her.
The metric we use to measure this here at TapInfluence is CPE or Cost Per Engagement. The CPE metric (rate versus value) gives you a realistic picture of the value each social media influencer will provide your brand and how the influencers stack up against each other. Use this data to pre-qualify which influencer will be the best fit for your goals, brand, and most importantly, your budget. The CPE metric allows you to make predictions on which influencers will perform the best so you can make more educated and cost-effective decisions on which ones to partner with.
If you would like to see how TapInfluence helps brands dive deep into influencer audience demographics, choose brand-aligned social influencers and use the CPE metric to predict cost per engagement, request a demo. We will be happy to show you exactly how TapInfluence can make your social influencer campaign selection and management process cost-effective, smooth, and profitable.