You don't need a two-page spread in Cosmopolitan or an ad spot at London Fashion Week to amplify your brand and target hordes of fashion-obsessed consumers.
The fashion industry has evolved into a world powered by small but influential brand ambassadors whose fans are more passionate about following their trusted recommendations than they are about clicking your custom branded product ads. In fact, 63% of US millennials have installed an ad blocker on at least one device, and this number is expected to rise.
Your customers are listening but not just to you; they crave the authenticity only an unbiased person can provide—an unbiased person like a digital influencer who sits smack dab in the middle of the community in which you crave and need influence.
These digital influencers partner with fashion brands like yours. They can help you find new customers and expose your brand to passionate, hungry buyers excited and ready to purchase your products and become loyal customers.
Where To Find Fashion Digital Influencers
Imagery is powerful as it can take an imaginary concept and bring it to life. Beautiful imagery can transform something as insignificant as a plaid scarf into a cute, head-turning, customer-attracting fashion accessory.
The best fashion influencers understand this concept. And since fashion is a highly visual medium, you will find these influencers interacting on social platforms that cater to visual stimulation. The visual platforms that are most popular with influencers currently are Instagram and Pinterest. The best fashion digital influencers post beautiful, stylized imagery on these platforms that attracts and captivates a large following interested in fashion.
When searching on Instagram and Pinterest, look for digital influencers who know how to stylize an image well so their followers can imagine themselves wearing the fashion depicted in the image. Some influencers even cast a hue or create a custom filter for their images to keep their branding interesting and consistent. @cellajaneblog is one such fashion Instagrammer who posts pleasantly muted pastels and pinkish hues, giving images a warm, comforting feel. Look for digital influencers who have taken the time and care to create a focused brand image like this, as it will attract a lot of buzz for your influencer marketing campaigns.
In addition to beautiful imagery, look for digital influencers who get a lot of engagement and responses to their posts. Read the comments and check for community questions where people are asking where they can get the product or outfit the poster is wearing. This is a sign of an excited, enthusiastic following that likes to take action and buy.
Celebrities Are Out; Micro-Influencers Are In
Years ago, brands were knocking down celebrities' doors pining to get them to mention their brand—and it cost them several thousands of dollars to do. But, today's savvy fashion brands know where the real money is—micro-influencers—less famous, yet highly influential niche leaders who don't cost even a fraction as much to work with.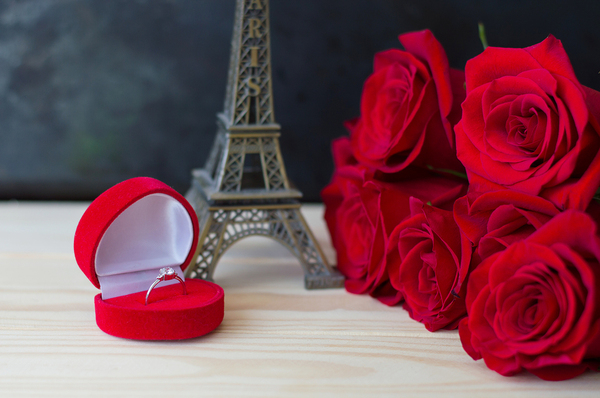 Micro-influencers are less renowned than celebrities with anywhere from 5,000 – 100,000 followers, but they still pack a big punch—an even bigger punch than their big-time celebrity counterparts. Their profiles generally garner more engagement than that of celebrities, for as follower counts rise on Instagram, like and comment rates decrease.
Most micro-influencers did not build their following thinking they would eventually cash in on dozens of influencer marketing partnerships. They started with a passion and a desire to create something personal, and because of their authenticity, they built a loyal following of trusted people who see them as unbiased friends. These digital influencers are authentic and deeply connected to their communities. They even share their special life moments such as childbirth, getting married, and overcoming past hurts and fears.
Notable fashion blogger and Instagrammer, @wendyslookbook, has more than one million followers and not too long ago was a micro-influencer. Her follower count has exploded because, in addition to posting about petite fashion, she has been transparent about her difficult childhood in foster care and how she overcame the odds to graduate college with honors. She shares her stories with her followers who have become more than a community; they are her extended family.
These are the people who can help your fashion brand attract loyal customers. Their followers are a close-knit community, and they feel a bond with these influencers, a bond fashion brands could never forge on their own.
If you want to learn not only how to find these notable fashion digital influencers, but also how to simplify the sometimes hectic and confusing influencer marketing process of contacting andmanaging them, request a demo of our custom software. We partner with fashion brands to help them find and land these diamond-in-the-rough micro-influencers who are a perfect match. Try us out today!