Micro-influencers. They may seem insignificant due to their name (micro) and the size of their audience, but their impact is nothing close to small. In fact, micro-influencers have 22.2 times more "buying conversations" per week than average consumers. And these conversations include product recommendations.
There is a growing trend where brands are pining to work with lesser-known, less popular social users more than the Taylor Swifts and Kim Kardashians of the world. Have we entered the Twilight Zone? Not exactly. These social users are called micro-influencers and they may positively impact your bottom line more than the most popular celebrities.
According to Digiday, micro-influencers on Instagram with 10,000 to 100,000 followers typically see a 2.4% like rate. Those influencers with 1-10 million followers see a lower rate of likes at 1.7%. As the size of an Instagram audiences rises, like and comments may decrease.
While celebrities may help you boost brand awareness, it's the "little guys" who will drive your product engagement further, increase your sales and boost brand loyalty.
The more loyal your consumers, the more they will return to your brand, time after time, and spread the word, recommending your product to others.
If you are still not convinced that micro-influencers have the ability to potentially increase your bottom line more than popular celebrities, here are a couple more things to consider:
Increased Engagement
Working with micro-influencers can result in increased engagement around your products because these social power users are more focused on a specific niche.
If you sell cosmetics and you partner with a celebrity, you may garner a short boost of sales and awareness with each expensive mention of your brand. But, that celebrity may not even be interested in your product. And how many of those celebrity's fans wear makeup? It's difficult to say.
Now, what if you partnered with micro-influencers who are passionate makeup artists? They blog about the latest products, create daily makeover YouTube videos and they exude excitement with each audience interaction. Who do you think would encourage more engagement with your product?
Depending on your goals, it may make more sense to partner with 50 makeup-obsessed artists whose audience includes passionate cosmetics enthusiasts than one celebrity who may or may not use your product.
Authenticity and Credibility
Eighty-two percent of consumers are "highly likely" to make a purchase decision from a micro-influencer recommendation. This is due to consumers connecting to authenticity.
You can't fake passion. Micro-influencers possess a genuine love for their product recommendations and their knowledge and passion shows in their content. They are viewed as trusted sources because consumers perceive them as people of a similar social status. They are not big-time celebrities, but they are popular enough in their small circle to be revered and looked to for recommendations and advice.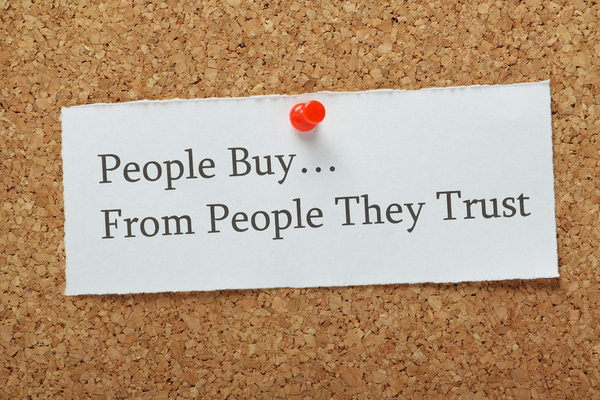 Truer words have not been spoken.
Celebrity or Micro-Influencer?
If you want large exposure/awareness that may be short-lived, celebrities may be the right choice for your influencer campaign. However, if you desire to create brand loyalists who will use your products and hopefully grow to love them, partnering with micro-influencers is the way to go.
If you need some guidance on how to implement a profitable digital micro-influencer strategy, download our brand new free guide today, the 10 Predictions to Guide Your 2017 Digital Strategy. In it, you will discover a roadmap for where influencer marketing is headed in 2017, how to find the right micro-influencers, how to measure influencer success and get a gameplan on exactly how to start.
Stay relevant and don't miss out on the lucrative opportunity micro-influencer marketing can provide. Download your free guide here and get started on driving more leads, engagement and sales in 2017.