Have you ever walked down a busy city street, caught sight of a stranger in a great outfit, and wondered where he or she bought it? That's the power of Instagram for fashion brands. Curious consumers don't have to wonder where an influencer bought a sweater or skirt or neck tie; they simply have to look at the hashtags on the post.
Instagram has created an authentic, transparent way to spread fashion brands' messages without spammy or overly zealous marketing. An influencer tells his or her own story about the product in question, lending his or her familiar voice so that followers recognize it and respond to it.
Embracing A Familiar Format
Instagram users know what a post looks like. They're familiar with the square images, blue Follow buttons, heart-shaped "like" buttons, hashtags, and other components. They know how to comment on the posts and how to decipher the lingo.
Harnessing that knowledge can help fashion brands grow. Whether you use your own branded Instagram account or partner with fashion influencers, you can reach a dedicated audience that already cares about fashion, and that understands how Instagram works.
Moving Beyond the Ad Blocker
According to the most recent PageFair survey, "615 million devices now use adblockers." In other words, on those 615 million devices, consumers can't see the ads you've carefully crafted to show off your latest fashion creations.
Instagram allows fashion brands to reroute their marketing strategies to circumvent adblockers. Even more importantly, when influencers model the latest fashions, their photographs don't look like ads at all because they're styled with the influencer's own unique flair. Even if an influencer works with 15 different fashion brands, his or her Instagram feed looks like a carefully curated collection of favorite items from his or her wardrobe.
If you're going to spend money on marketing, Instagram influencers offer far better ROI than paid search or paid social, especially if your target demographic is using adblockers.
Empowering the Trendsetters
Some of the most passionate Instagram influencers have become trendsetters in their own right. Consumers don't always look to the fashion magazines to figure out what to wear, especially when those magazines are filled with threads they can't afford.
Instead, they scroll up and down their feeds on Instagram.
As a fashion brand, you can help influencers set those trends. Your own products become the stage dressing for huge shifts in fashion movements, whether you're focused on haute couture or high street fashion.
Furthermore, as your Instagram influencers gain larger followings, their reach expands, as well. They can impact fashion decisions on the other side of the world with a simple photograph, a few well-chosen words, and a slew of meaningful hashtags.
Uniting Photography, Fashion, and Voice
Some of the most powerful Instagram influencers boast the trifecta for fashion brands: voice, photography, and fashion acumen. They know how to put together an outfit just by staring at the items in their closets, and they know how to style a shoot, so they look stunning and show off what they're wearing.
Even more importantly, they use words to convey emotion, delight, and excitement. While a simple photo can get shared all over the internet (we all remember the Great Dress Debate of 2015, right?), an Instagram influencer who also knows how to use the power of words can prove indispensable for fashion brands.
It's difficult to find an Instagram influencer who boasts all three qualities on your own. That's why it's helpful to mine the gold from an influencer marketplace.  You never know when you'll find someone whose voice, style, and photography skills match your brand voice and mission.
Using the Power of Instagram For Your Brand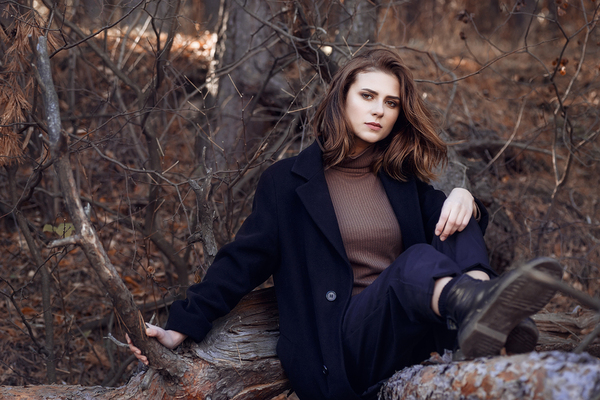 If you want to use the power of Instagram for your own fashion brand, start with a few small steps:
Set Your Goals: Do you want to expand your audience? Gain more followers on Instagram? Sell more products? Define your specific goals for your first campaign.
Decide on Outreach: Are you interested in working with influencers? Do you want to try paid social, as well? Will you post your own content to Instagram?
Select a Method: If you decide to work with an influencer, how will you identify the ideal candidate(s)? Consider using an influencer marketplace instead of wasting hours scouring Instagram for possible partners.
Choose the Products: Start by marketing just a few pieces of clothing or accessories. Try to gain traction by working with several influencers at once, for instance, who might post themselves wearing your garments in different ways. Once you find a strategy that works, expand with other products.
Interview Partners: If you're working with influencers, talk with them before the campaign starts. Set forth your primary goals and objectives for the campaign, and make sure everyone knows what's expected of everyone else. Remember, transparency is key.
Create a Budget: Whether you select paid social, Instagram influencers, or a combination of both, marketing campaigns cost money. Set a reasonable budget that compensates your partners appropriately and that allows enough exposure for your campaign to take off.
A well-defined campaign will increase your chances of success. Once you decide what you want to accomplish and how you want to approach your goals, you can begin taking the action steps necessary to put your plan in motion.
TapInfluence has worked with thousands of fashion brands and influencers who want to use Instagram to spread positive messages with consistency and transparency. If you're interested in joiningour tribe, request a demo. We can't wait to show you what our proprietary discovery program can do for your fashion company.