Scroll through YouTube any day of the week and you will see millions of vloggers and beauty enthusiasts shooting everything from their favorite new eyeshadow to their fresh new summer makeup looks. And following them are millions of wide-eyed, beauty-obsessed people who hang on their every word and look to them for recommendations and advice.
It's no wonder that brands are taking to YouTube to work with some of these YouTube stars turned digital influencers. Since only 33% of consumers trust brand advertisements and a whopping 90% trust peer recommendations, brands realize they need to get their products in front of the people who may never make a purchase without a trusted recommendation.
YouTube is a powerhouse platform with over a billion users. That's nearly one-third of everyone on the internet. Add to that, video is a highly visual medium that caters to an audience of stimulation-driven, beauty-loving followers. This is why today's beauty vloggers and influencers use YouTube to connect with more people. And this is also why beauty brands are flocking to YouTube to find these influencers in an attempt to connect with their followers.
Visual Stimulation Can Help Boost Sales
Beauty brands love working with digital influencers because just a few mentions can boost sales and supercharge promotions. And YouTube is a valuable place for brands to start as the nature of videos allows digital influencers to easily demonstrate the benefits of the products they showcase. Also, video can have a greater impact than images as video watchers can view the beauty products being used in real time and witness exactly how they would use the product to enjoy the same benefits.
Raises Brand Awareness
Getting your beauty brand out there and talked about on the web is difficult, if not impossible, with so many competitors vying for your consumers' attention. This is especially problematic for new brands that are trying to get their first dose of exposure.
Working with YouTube digital influencers can put your business in front of new audiences that are hungry for product and brand recommendations that will make their lives better.
YouTube beauty blogger, BlissfulBrii, has 95,000 YouTube followers and works with brands by mentioning their products on her videos. She creates makeup tutorials and has also worked with fashion brands, generating thousands of views on her videos. She exposes all of her followers to new brands every time she shoots a video.
Build a Larger Online Community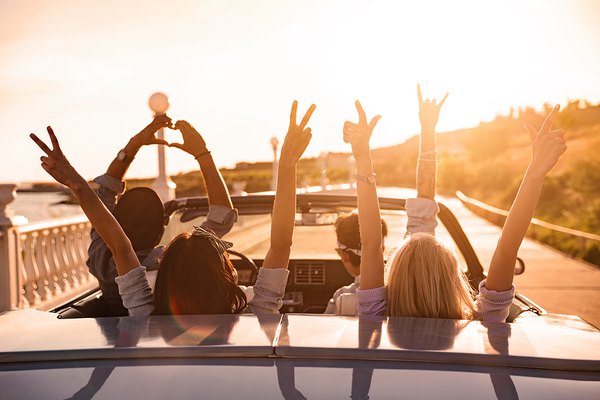 With increased brand awareness comes a larger sphere of influence for your beauty brand. As you partner with digital influencers who share the love of your products with their followers on YouTube, your online following will grow as well. Influencer marketing has somewhat of an exponential effect. A digital influencer's audience hears a recommendation and they also become mini-influencers, recommending the products to their own friends and circle of influence.
TIP: If your goal is to build a larger community, when you work with YouTube influencers, have them mention one of your social accounts. If you have a YouTube channel, ask them to include a link to your channel in the video description.
It's Your Turn
Influencer marketing drives a higher ROI than any other form of digital advertising and it can produce revenue results for your brand that you may not have experienced before.
If you want to find out how to leverage influencer marketing for your beauty brand, check out our case study where we feature a Fortune 500 brand that achieved an 11x ROI with its campaigns. Download our case study here and also learn exactly how you can leverage the power of influencer marketing to drive brand awareness, exposure, and sales.