Consumers used to learn about fashion exclusively from high-profile magazines — unless, of course, they were lucky enough to attend Fashion Week in New York, Paris, or another major city. Today, however, fashion icons come in many different forms, and influencers can help put fashion brands on the map. You don't need a cover photo on Elle magazine or a similar publication to get your clothing noticed.
Digital influencers typically use social media to amplify fashion brands across multiple channels. If you haven't tried influencer marketing yet, here's an in-depth guide to get you started.
How Fashion Brands Benefit from Influencer Marketing
Even if you haven't heard of Swedish watchmaker Filip Tysander, you likely have seen his products on wrists all around the world. Tysander founded watch brand Daniel Wellington and used influencer marketing and other alternative marketing techniques instead of paid advertising. The result? In just a few years, Tysander managed to grow the company to more than $220 million in revenue.
What does this mean for fashion brands? If you follow in Tysander's footsteps, you stand to gain a loyal following of customers as well as incredible brand visibility and recognition.
Here's why:
Fashion Is Visual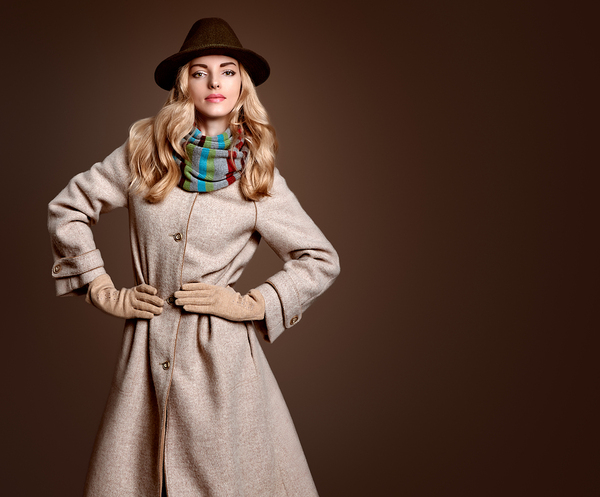 Many lifestyle and fashion influencers use image-focused social media platforms, such as Instagram and Pinterest, for good reason. They know that their audiences respond more to visuals than to text descriptions.
Let's say you're in the market for a new dress. I could tell you about a beautiful blue maxi dress with a scoop neckline, ruffles along the hem, and a subtle damask pattern, but would you buy it? Probably not. You'd want to see it first.
Influencer marketing works particularly well for fashion brands because images stimulate the imagination. Furthermore, social media fashion icons can swiftly encourage consumers to buy.
Microinfluencers Merge Affordability With Results
Fashion SMBs can't always afford top-tier celebrity endorsements — or even A-list social media influencers. However, micro-influencers can offer an affordable, effective alternative. Micro-influencers might have smaller fan followings, but they also wield significant influence over the people who follow them.
Additionally, some experts feel that micro-influencers build communities with greater engagement and more loyalty than influencers with millions of followers. They can respond to comments on social media and directly participate in conversations instead of simply posting.
The small audiences make micro-influencers highly affordable. You can maximize ROI by reaching a smaller but more loyal audience at a fraction of the cost.
Influencers Often Share Audiences
You might have noticed that influencer marketing doesn't just take place online. Influencers often get together in the real world, meeting at conferences, conventions, and other events. They take photos together and tag one another on social media, which creates a cross-current of audiences.
Fashion brands can only reach a certain number of people based on factors like website SEO, social media presence, and brand reach. When you partner with influencers, however, you expand your potential audience dramatically, and you don't have to work with every influencer who has created a name for him or herself.
Influencers Make Fashion Relatable
Runways and fashion magazines might inspire consumers, but they don't always connect on an emotional level. Most consumers know that a closet full of designer brands remains just out of reach financially, so while they might skim magazines or watch the runways, they don't necessarily make buying decisions based on what they see.
Influencer marketing changes the fashion landscape. Consumers see regular people just like them in an outfit, and suddenly they realize that they can look just as fantastic. Fashion brands, regardless of price points, can make their lines more accessible to average consumers by encouraging influencers to wear their designs.
Fashion Is Already Online
Sure, top designers still congregate in New York and Paris every year for Fashion Week, but most people can't attend. In 2016, New York's fall/winter Fashion Week generated nearly 430,000 Instagram posts and over 100 million engagements.
Those numbers don't lie.
If your fashion brand doesn't have a social media presence, you're missing out on lucrative opportunities. However, you might not have the time, energy, or knowledge to build your own massive presence and spread the word about your latest line.
That's where influencers come in. With influencer marketing, you don't have to build an audience or even create content. The influencer takes care of those tasks. Instead of wishing that you could attend Fashion Week, make every day an opportunity to spread the word about your brand.
Other Brands Have Found Success
Partnerships between digital influencers and fashion brands have proved successful time and time again. From casual mentions to full-on-holiday campaigns, any form of influencer engagement can boost sales and increase brand recognition.
Bloglovin' VP of Business Development & Strategy Kamiu Lee lists five fashion brands that have cleaned up with influencer marketing:
H&M
Express
Mejuri
Lyst
Frye
Each of these brands caters to a different audience and aesthetic, but as Kamiu points out, they have all mastered influencer marketing. You don't need to have a Ph.D. in digital influencers, however. Armed with a little knowledge and the right partner, you can leverage this marketing strategy for your fashion brand.
How to Start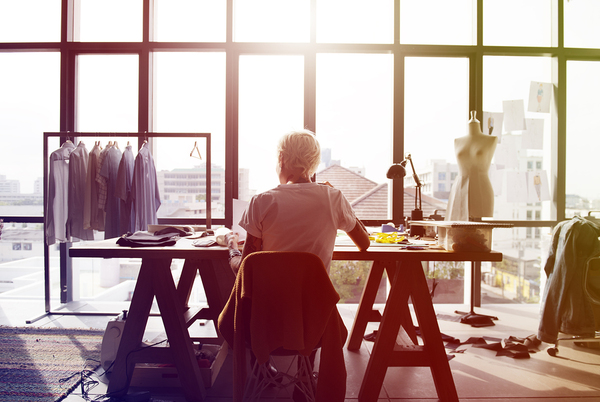 Now that you're familiar with influencer marketing and digital influencers' impact on consumers' purchase decisions, how do you take advantage of this opportunity?
Identify Your Target Audience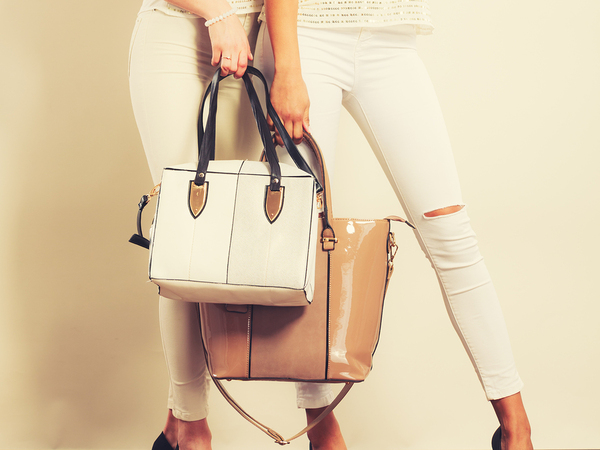 Influencer marketing proves most successful when fashion brands target the right audience. No matter how powerful the digital influencer, the campaign won't produce high ROI if the content doesn't reach people who care.
Consider creating several brand personas. For each persona, answer critical questions, such as:
How much money does this person spend on clothing every year?
What style does this person emulate (e.g. boho chic, hipster, vintage, artsy, casual, etc.)?
During what time of year does this person stock up on new clothes and accessories?
What type of influencer is this person likely to follow?
How does this person connect with people online?
What brand language will appeal to this audience?
You can have as many buyer personas as you want, and you can make each profile as detailed or sparse as you wish. A brand persona, however, helps you hone your marketing campaign to suit a specific audience. You can then choose influencers who match with those personas.
Prepare a Press Kit
Press kits haven't gone away. They help you connect with potential digital influencers and establish guidelines for your brand. They also allow influencers to decide whether your fashion brand will be a good fit for their online presence.
Many influencers have their own press kits or media kits, and you can compare the two documents to determine whether or not they line up. For instance, does the influencer's photography style match the brand tone you wish to set? Does he or she have enough followers on a particular social platform to warrant a partnership?
Your press kit also serves as bait. It can impel an influencer to become a brand ambassador for your company based on your values, belief systems, product quality, and other factors.
Set Marketing Goals
While influencer marketing might seem less structured than other marketing and advertising methods — such as, for example, paid search or television commercials — it still needs a foundation. Goals help you get on the same page with your influencer(s) and allow you to define exactly what you hope to gain from the partnership.
There are no right or wrong goals. You might want to:
Improve marketing ROI
Increase sales
Boost profits or revenue
Increase brand awareness
Spark conversations online
Add to your mailing list
Digital influencers can help you reach these goals and more, but if your influencer doesn't know what you want, he or she can't help you get there.
After you establish your marketing goals, discuss them with candidates. Find out how they might approach your goals in an innovative, well-defined way.
Connect With an Influencer Marketplace
Finding influencers on your own can become an exercise in futility. Sure, you can Google until your fingers turn numb, but Google doesn't vet potential influencers or provide guidance on matches.
Working with an influencer marketplace like TapInfluence consolidates the process. You gain access to an automated system that helps you connect with digital influencers and create effective campaigns. Plus, you don't have to worry about choosing the wrong influencer and starting over from the beginning.
Check Social Media
Many companies find social media influencers through social media monitoring. Once you get a list of potential candidates from the influencer marketplace, pay attention to their digital footprints. Do they mention your brand name or those of your competitors? Do they seem knowledgeable about the type of fashion you market?
This step offers another layer of protection against poor partnership deals. It also helps you gauge an influencer's effectiveness.
Use Your Marketing Skills
Influencers get approached about potential partnership deals all the time. You need to make a strong enough case to win his or her favor over the other brands who want to sign on the dotted line.
Your press or media kit can help, but you need to customize a pitch that will entice your influencer and connect with him or her on an emotional level. To do so:
Explain why you feel the influencer will make a good fit.
Describe the driving force behind your company and its people.
Mention any recognition you've received in the fashion industry.
Clearly delineate your unique selling proposition.
Build a Campaign
You can give your digital influencer free reign, but that's inadvisable. Instead, work together to create a rock-solid marketing plan that's responsive to the goals you created above.
Influencers can create many different types of content:
Product reviews
Lifestyle images
Giveaways and contests
Polls and surveys
Live event coverage
Native advertisements
Brief mentions (such as hashtags) on social media
Videos and images that provide reviews or demonstrations
You'll probably want to approve the content before it goes live, so set strict guidelines about your marketing campaign and how the influencer should communicate with your company. Make sure to establish a clear point of contact within your organization so the influencer can always get in touch with a knowledgeable representative.
Agree on Compensation
Influencers don't promote fashion brands out of the goodness of their hearts. They expect to receive compensation for their hard work, especially when they're creating user-generated content.
Compensation structures vary depending on the brand's financial resources, the influencer's social reach, and other factors.
You might agree to a cash payment for each piece of content, for instance. Alternatively, for a brief product review, you might simply offer a product sample in exchange. Commission agreements can also work well because they keep both parties accountable; the influencer gets paid based on engagements, sales, or other metrics.
When you're not sure how to take your fashion brand to the next level, digital influencers could provide the ideal solution. Working with TapInfluence to find qualified, engaged digital influencers helps reduce your stress and increase the potential for a profitable relationship. Still not convinced? Download our case study to learn why we offer the best influencer marketplace in the world.