Is your content engaging enough? 60% of B2B marketers said that producing engaging content was their top challenge. Seventy-two percent cited the need to create more engaging content as their #1 priority going forward.
But, how many more strategies can a brand implement to get their message out there in new and creative ways to engage their audience? Brands are already taking advantage of popular methods but the data shows their content is still not engaging enough to get the attention of their audience. The answer to this dilemma is not necessarily more content, but the right content, and this is where co-creation with influencers comes in.
What is Co-creation?
If you are trying to get more attention from your audience, why not let someone from your audience speak for you? And why can't this person be an influencer who has a large following of like-minded people he/she can introduce to your products?
This dynamic is what we call co-creation. Co-creation with influencers involves brand-influencer relationships that allow influencers to have more creative participation in the brand-specific content they publish on their channels.
In the early days of influencer marketing, companies would pay influencers to post a scripted piece of content,  and in return they would get paid. Co-creation is different, however; it's collaborative and it invites influencers to exchange their thoughts and ideas with brands to help create an authentic, impactful campaign.
Should influencers participate in content creation?
When you co-create content with your influencers, it can benefit your brand in several ways:
Authenticity – No one can speak more authentically to an influencer's audience than an influencer. Influencers' followers know their voice well and they can spot branded content easily. People are also conditioned to ignore advertising and they don't want to be advertised to — in fact, 96% of people feel that the advertising industry lacks integrity. Authenticity will cut through the advertising bias and allow your audience to connect with your brand.
Perceived benefits – Influencers can show the expected benefits people can achieve after using your products, instead of just telling them. And by collaborating on the content, they can do it in a way that connects to their followers because their followers are already unified with their unique style, tone and messaging.
Creativity – There may be innovative ways to showcase your products you have not thought of yet. Allowing an influencer to co-create content opens the doors to a fresh, new voice for your brand and new creative ideas.
Multiple voices – Breathe more life into your brand by working with influencers who can inspire with a variety of different voices. Reach customers you would never have access to and attract new, fresh eyes to your brand.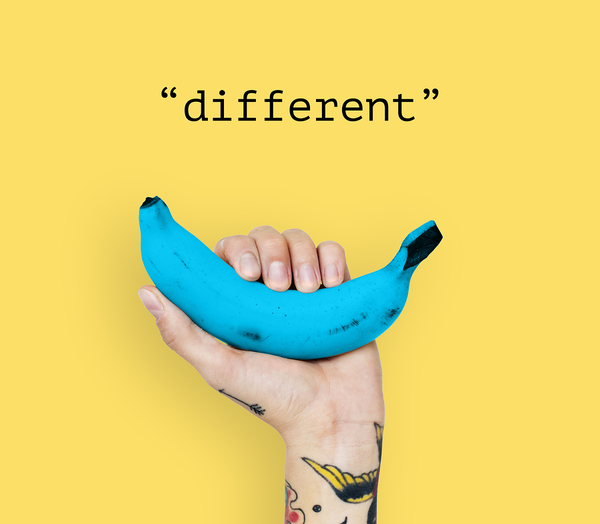 Co-creation not only benefits your brand, but it also enriches your influencers, which will work in your favor as well. When influencers share in the content creation, they will feel more a part of your cause since the agreement will resemble a partnership rather than a "job." This fosters authenticity and passion which will amplify the influencer-generated content and cause it to connect to your audience in a deeper way.
How to Start the Co-creation Conversation with an Influencer
Co-creation will involve effort from both brand and influencer. Brands will create the marketing brief and guidelines, and influencers can provide input on the post content and how to best publish it. To execute this successfully, look for subject-matter experts to join forces with. Working with experts is crucial to a successful co-creation influencer campaign. Since the influencers will have a hand in creating the content, they need to know their stuff.
Most influencers will welcome the idea to co-create content since they value the channels they invested their personal time in to nurture and grow. In addition, unless you reward your influencers with enough money, they may not be open to posting without any input. Even if you have a large budget, micro-influencers may not take the bait because they are serious about their online following. Unlike celebrities, they have a smaller audience, but they create tight-knit communities. An influencer will not want to do anything to jeopardize their relationship with their audience.
When you approach influencers with the idea of co-creation, explain to them that it is a joint effort and take initiative to review the audience the influencers have taken the time and effort to build. Treat their audience as highly valuable, and the influencers will give you the inspired content you crave that leads to brand awareness and sales.
Tip: Create briefs for influencers tailored to their personas. Influencers will be afraid of losing their tone and style so take some time to communicate with the influencers about the particular style of their channels. Propose ideas that align with their voice and that also allow them to increase their exposure. This is most important when there is no money exchanged between brand and influencer. Influencers will be looking for something in return and additional exposure may meet their needs.
Need Advice?
If you want more information on how to harness influencers to optimize your digital strategy in 2017, download our free guide, 10 Predictions to Guide Your 2017 Digital Strategy. This extensive report is tailored to brands that are interested in understanding more about influencer marketing this year, as well as how to get started and measure influencer marketing success. Download your free guide here and get relevant insights and influencer marketing strategies for your brand today.